Wealden mentioned in New Brit Workshop video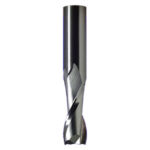 Peter Parfitt is a video producer and product reviewer who produces YouTube videos in order to help people find the best products or show them how to make things.
He recently bought one of Wealden's small spiral upcut cutters and liked it so much, he mentioned in his Workshop Notes no. 6 video:
The solid carbide spiral cutters are available to buy on line from the Wealden website.
July 2016