Wealden Tools proud to sponsor the Fenland Black Oak Project
In 2012 a Fenland farmer's plough hit an absolutely gigantic black oak tree, which had been buried deep beneath the peat for 5,000 years. Black oak is by far the nation's most ancient, rarest and valuable native hardwood and at over 13 metres long, the Jubilee Oak is a giant amongst giants.
It was immediately recognised there was a need to preserve such a rare discovery. With no budget and against all the odds companies were approached to support this unique project. A vast sawmill was flown over from Canada and, astonishingly, the tree produced 10 magnificent sequential boards unlike anything seen before.
The boards were transported to the Building Crafts College in Stratford, East London, where a specifically designed 14 metre drying kiln had been constructed. Nine months later 397 gallons of water had been extracted, the boards' weight had been reduced by 1.6 tons and ten breathtakingly beautiful flat and true sequential boards of 13.2 metre long appeared.
This was a unique creative opportunity and a team of dedicated craftspeople decided to try and preserve the full length of this exceptional Fenland giant for the nation by creating an iconic table.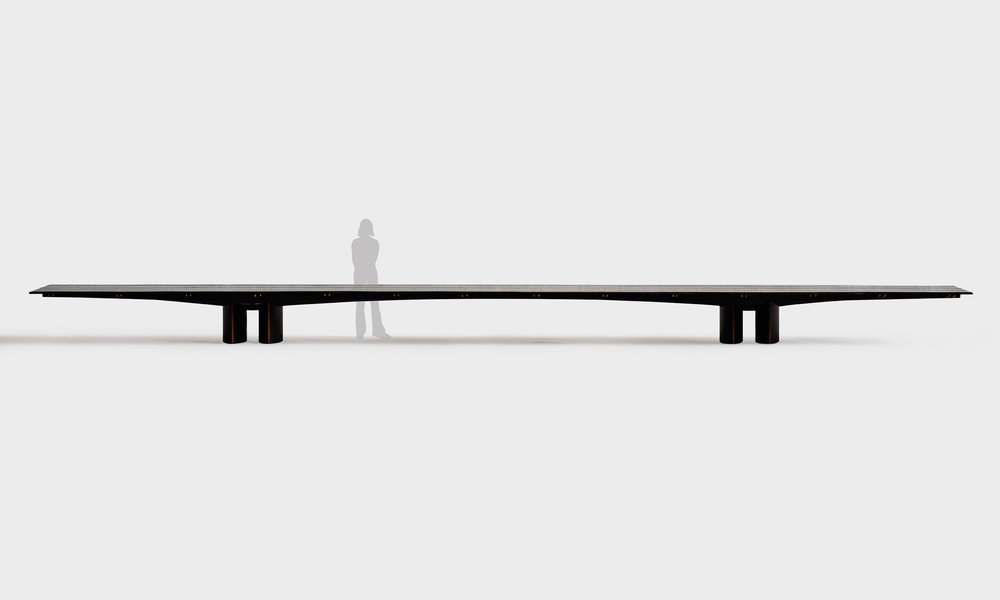 Techniques have been developed to enable the individual shapes and character of the boards to be used and highlighted. The design team have called this technique the 'river joint' which, while reflecting this most prominent Fenland feature, also enables the true story of the ancient high forests to be told at a glance.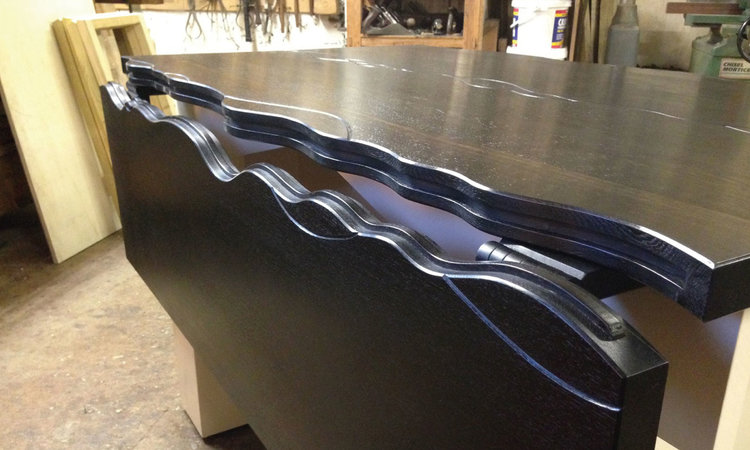 It has been agreed that the table can be displayed in all its sculptural magnificence in the Lady Chapel of Ely Cathedral, known as the Ship of the Fens, and a fitting place as it sits on high ground surrounded by fields which, very occasionally, still yield buried ancient black oaks.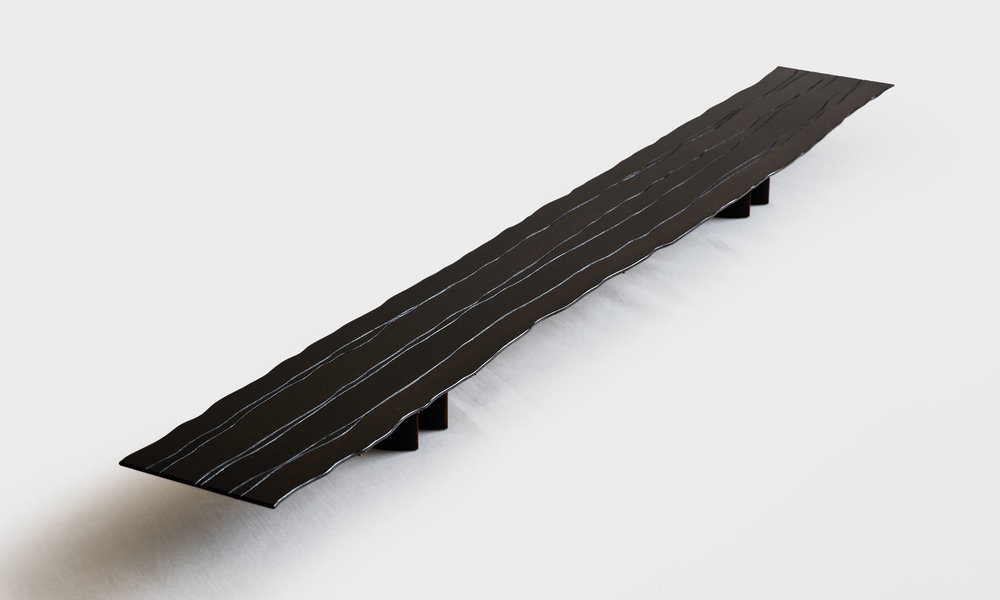 All the successes of the project to date are due entirely to the skill, dedication and commitment of a host of individuals and companies, local, national and international, who have so generously given sponsorship in the form of goods, services and time.
Wealden are delighted to share the vision to preserve this ancient tree for the nation by donating all the cutters used in the machining and working of this vast table.
UPDATE
The table was unveiled by HRH The Princess Royal on Tuesday, 17th May and will be on display in Ely Cathedral until March 2023.